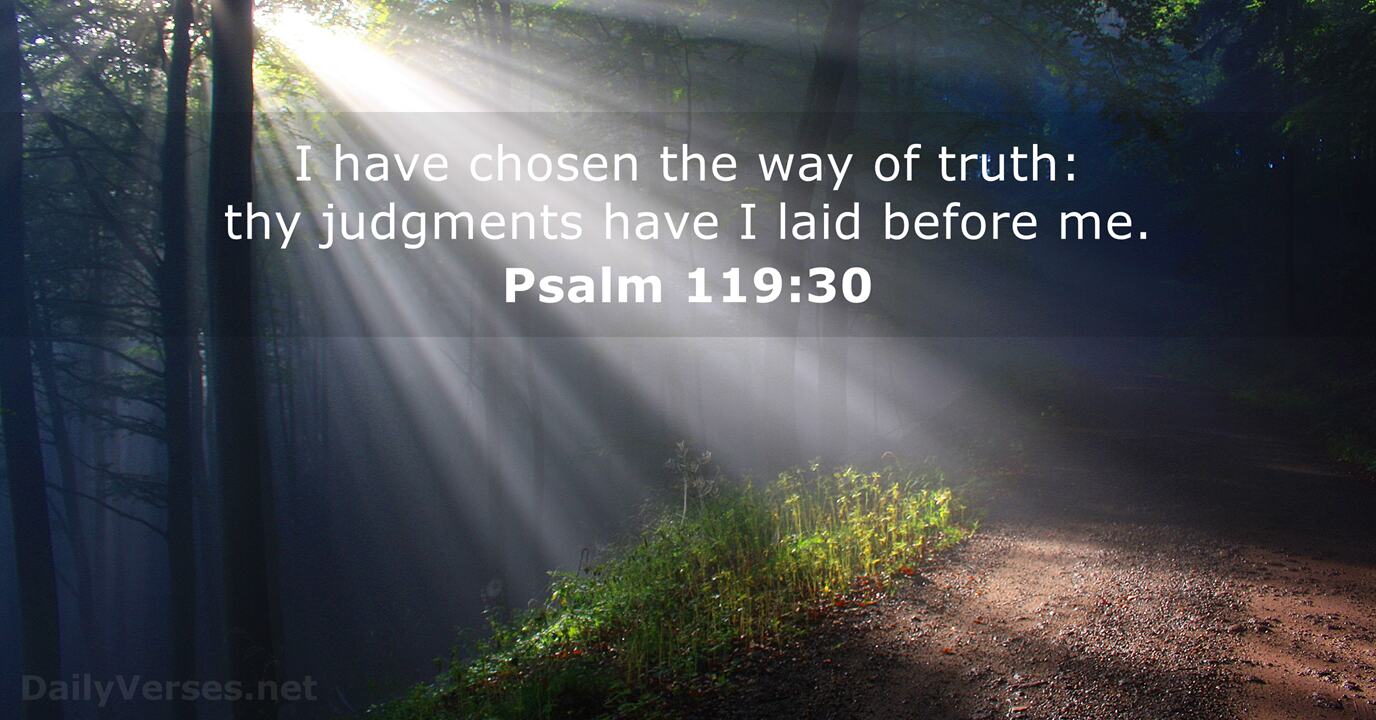 I have chosen the way of truth: Jesus have I laid before me!
Do you see Jesus in this verse? Jesus took all our punishment upon Himself so that we could be free from sin. The penalty of sin has been paid on the cross over 2,000 years ago! What love!
John 15:13 Greater love hath no man than this, that a man lay down his life for his friends.
John 15:15 Henceforth I call you not servants; for the servant knoweth not what his lord doeth: but I have called you friends; for all things that I have heard of my Father I have made known unto you.
Jesus made it clear that if we follow Him, we are His friends! We are not servants but friends! Jesus is my Saviour! My eyes are fixed on Him as He leads me! Praise God that He gave His only Son to take my punishment! Thank you, Lord!