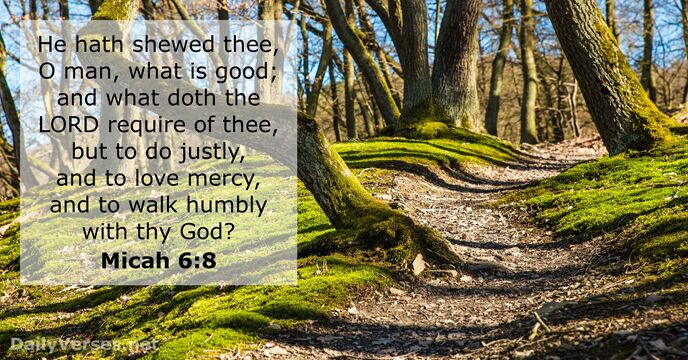 How do you know you're doing the right thing in God's eyes? How can you possibly know when there's no one around to give you advice? Almost every member of society has a cell phone these days. The Bible is available on so many different apps so you can always have the Bible available at any time.
Micah 6:8 tells us that God has shown us what to do in life. He's given us everything we need in order to live a godly life and more. Everything we need is in the Bible. One can Google "Bible verses on thankfulness, joy, etc." and get a full page of verses to look up. You no longer need the huge Strong's Concordance! How wonderful technology is to provide us with this blessing right at our fingertips at any time we want!
There's truly no excuse – no longer can one say I didn't know. God tells us that we can know. The point of the matter is that we don't want to know badly enough. We procrastinate until there's a better time. But friend, that better time will never come!
Start now by making time … even if it's just a few minutes a day … until it becomes a habit. Then increase your time spent in God's word. The more you get the Bible in you, the more worldliness will come out of you.