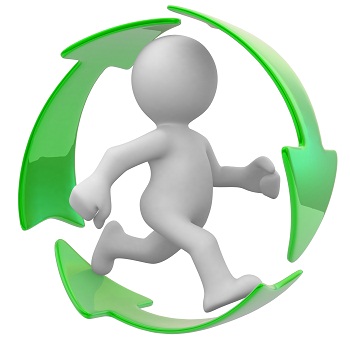 John 6:5-6 When Jesus then lifted up [his] eyes, and saw a great company come unto him, he saith unto Philip, Whence shall we buy bread, that these may eat? 6 And this he said to prove him: for he himself knew what he would do.
We see here that Jesus knew what He had to do but He asked Philip where they should buy food for the people to eat. Do you think that Jesus wanted to give Philip the opportunity to exercise his faith in Him?
God uses His Word even today to give us the opportunity to show our faith in Him. What areas of your life is the Lord touching, dear Christian?
Reader, if you're not saved, what are you waiting for? If you've read this blog for any period of time, you've read the plan of salvation – you've read that it is not by works that you can earn your way to Heaven. There will be excuses which God will accept. He gave you every opportunity through His Word. What must you do to show your faith in Christ? You must repent from your sin. You can't just blab a prayer and expect to be kept from going to Hell.
To both the Christian and the unsaved, repentance proves your salvation by what you do with your life afterwards.
Turning away from a steady diet of sin is the beginning.
Feeding yourself the Scriptures daily and allowing the Holy Spirit to have His way with you is the cherry on top of the sundae.
Christ wants to show you His miracles by changing your life. He wants you to exercise your faith by allowing certain things in your life to prove your metal.