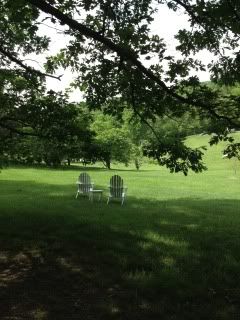 ~Psalm 118:6 The LORD [is] on my side; I will not fear: what can man do unto me?
There are times when one can't seem to stop worrying about finances, or whatever the "worry de jour" is.  But for the born-again child of God, worry is an affront to the One who knows our every weakness.  Our Father desires that we turn to Him for all of our needs and fears.
If you want information about your 401k, you wouldn't go to a mechanic would you?  Of course not!  If you wanted to know all there is to know about baking, you wouldn't turn to a plumber.  However, no matter what issues are going on in your life at the moment, your Heavenly Father is able to help you – He can open the doors to opportunities – He can take care of the bitter family fights.  The Creator is still in the miracle-working business, my friend.
With a God like that, what have we to fear?  Remember, your Father is the same One who parted the Red Sea!  He's the same One who created the universe!  There is nothing too hard for Him 🙂
~Romans 8:31 What shall we then say to these things? If God [be] for us, who [can be] against us?

~Psalm 23:4 Yea, though I walk through the valley of the shadow of death, I will fear no evil: for thou [art] with me; thy rod and thy staff they comfort me.

~Psalm 27:1 [A Psalm] of David. The LORD [is] my light and my salvation; whom shall I fear? the LORD [is] the strength of my life; of whom shall I be afraid?

~Psalm 56:11 In God have I put my trust: I will not be afraid what man can do unto me.

~Isaiah 51:7 Hearken unto me, ye that know righteousness, the people in whose heart [is] my law; fear ye not the reproach of men, neither be ye afraid of their revilings.

~Isaiah 51:12 I, [even] I, [am] he that comforteth you: who [art] thou, that thou shouldest be afraid of a man [that] shall die, and of the son of man [which] shall be made [as] grass;

~Hebrews 13:6 So that we may boldly say, The Lord [is] my helper, and I will not fear what man shall do unto me.
Don't let the cares of this world bog you down to the point where you forget whose child you are!  🙂