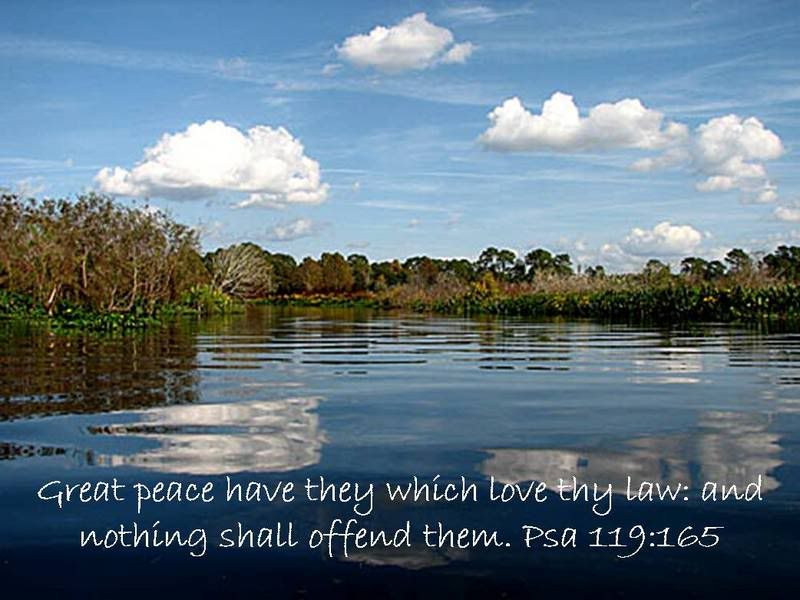 And unto the married I command, yet not I, but the Lord, Let not the wife depart from her husband: (1 Cor 7:10) But and if she depart, let her remain unmarried, or be reconciled to her husband: and let not the husband put away his wife. (1 Cor 7:11)
I read more "off-line" comments from people who were upset with my blog yesterday than I had read in all the blog comments to date! It not only showed me that it's a sore subject but it showed me that this is an area that needs to be addressed in the Christian's life. I must share with you that when I was first saved, there was nothing more that I wanted than to divorce my unsaved husband and marry a Christian man. Surely God in His infinite wisdom and mercy would not allow me to stay married to this unsaved man and suffer the day-to-day battles I was experiencing. I searched and searched for Scriptural ways to be removed from this marriage. I thank the Lord that He loved me and was patient with me in my search. He took a studious woman who was hungering for the truth and patiently taught me and showed me in His Word. I thank the Lord for revealing His truths through His Word so that I could make the decision for myself.
I challenge you who are reading this and are totally against what I am saying. Don't do it for me – do it for you! Don't use one Bible verse or two and build a belief. Study the whole matter out. Let us hear the conclusion of the whole matter: Fear God, and keep his commandments: for this is the whole duty of man. (Ecc 12:13) (Emphasis mine) The Seventh Commandment in Ex. 20:14 is "Thou shalt not commit adultery." This isn't deciding if it's right or wrong to smoke, right or wrong to drink, or right or wrong to go to the movies. This is an area that was clearly outlined in the Ten Commandments from the beginning so there would be no questions, no excuses, no "wondering" whether these things be so.
Fornication and adultery are sin and have serious consequences. The Old Testament outlined clearly what happened to the adulterer. And the man that committeth adultery with another man's wife, even he that committeth adultery with his neighbour's wife, the adulterer and the adulteress shall surely be put to death. (Lev 20:10) They weren't put in prison – they weren't given a stiff fine – nor were they even slapped on the hand. They were put to death!
But you say, "That's the Old Testament, we're not under the law!" Paul states in 1 Corinthians the offense for these sins: But if they cannot contain, let them marry: for it is better to marry than to burn. (1 Cor 7:9) (Emphasis mine.) He goes on further to say: Know ye not that the unrighteous shall not inherit the kingdom of God? Be not deceived: neither fornicators, nor idolaters, nor adulterers, nor effeminate, nor abusers of themselves with mankind, (1Co 6:9) Nor thieves, nor covetous, nor drunkards, nor revilers, nor extortioners, shall inherit the kingdom of God. (1 Cor 6:10) (Emphasis mine.) If you are in this boat, all hope is not lost, my friend. Please bear with me and let's seek out the matter together.
Those who have contacted me on this subject quoted from some famous preachers' books; some said, "I've studied this matter out extensively" but did not give specific Bible verses to back up their findings; and some even said that we would just have to "agree to disagree" in this matter. Reader, it is not what man says. It is what GOD says, my friend. Not me! Not a prominent preacher! Not authors! Man is sinful. The heart is deceitful above all things, and desperately wicked: who can know it? (Jer 17:9) How can we depend on someone else's findings to interpret God's Word for us when the Word says that the heart of man is desperately wicked? Only God's Word has the truth and is perfect. The law of the LORD is perfect, converting the soul: the testimony of the LORD is sure, making wise the simple. (Psa 19:7)
We are commanded to study for ourselves, not swallow someone else's study. Study to shew thyself approved unto God, a workman that needeth not to be ashamed, rightly dividing the word of truth. (2 Tim 2:15) (Emphasis mine) Notice this verse says to study to show ourselves approved unto GOD so that we do not need to be ashamed. We are further exhorted to rightly divide the word of truth, not man's words. Go to the Author who wrote the Bible. The blessed Holy Spirit will guide and direct you just as He did me through His Word.
What does the Word say? Our text verses reveal that Paul said to let the departed remain unmarried or be reconciled. This is a clear and precise instruction. Paul was a Pharisee and knew the law inside out. If this were no longer applicable to his day, he would have said so. Fornication and adultery were punishable in the Old Testament by being put to death. In 1 Corinthians, Paul refers to punishment in hell. The sin from the Old Testament is still as serious in the New Testament. Remarrying is committing adultery and it is a sin. Paul stated in 1 Cor. 7:10-11 that you were to remain unmarried or be reconciled to your spouse.
It's not me who is saying these things, oh Christian. It's God's Word. Great peace have they which love thy law: and nothing shall offend them. (Psa 119:165) I know what this is hard to swallow. No one likes to be told they have sinned and are need of repentance. However, when one loves the Lord more than one's own self, the desire for spiritual growth outweighs the desire for fulfilling those of the flesh. If you have seen your sin before a Holy God who commands "Thou shalt not commit adultery," then confess it and repent before Him. You're remarried and this is your spouse now. God does forgive our sins and He will continue to use us for His glory. There is always hope with the Lord. We know that He is faithful and just to forgive us our sins. If we confess our sins, he is faithful and just to forgive us our sins, and to cleanse us from all unrighteousness. (1Jo 1:9) Praise God for His mercy in our lives!
I know this is a hard teaching and it is one that is difficult to accept. Even fundamental churches are divided in this area of divorce and remarriage. But we cannot just take a couple of verses and base our doctrine on this. This is not "rightly dividing the word of truth"! God does not change. We must take the whole counsel of God and search the matters out for ourselves. That is our responsibility – God has given us His Word – we cannot take man's word above His, no matter how well known the preacher is.
Now for those of you who have grown from this and have studied the matter out for yourselves, be encouraged and go help others who are in the same boat as you – help them to understand what God's Word says about this topic of divorce and remarriage.
Dear God…
Thank you for your Word so true
And It's spiritual bread each day
No matter how convicting It is
Help us to repent, I pray.