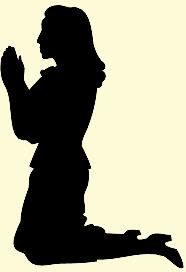 1 Pet. 3:1-6 (1) Likewise, ye wives, be in subjection to your own husbands; that, if any obey not the word, they also may without the word be won by the conversation of the wives; (2) While they behold your chaste conversation coupled with fear. (3) Whose adorning let it not be that outward adorning of plaiting the hair, and of wearing of gold, or of putting on of apparel; (4) But let it be the hidden man of the heart, in that which is not corruptible, even the ornament of a meek and quiet spirit, which is in the sight of God of great price. (5) For after this manner in the old time the holy women also, who trusted in God, adorned themselves, being in subjection unto their own husbands: (6) Even as Sara obeyed Abraham, calling him lord: whose daughters ye are, as long as ye do well, and are not afraid with any amazement.
The best place to go when you want to learn what God requires of us is to go to His Word. The wife of the husband who is disobedient to the word does not only refer to the unsaved man, but to a backslidden one as well. How many Christian men do you know that are 100% obedient to the Word of God? I am certain that many are striving to be obedient, but are they 100% obedient? This verse applies to all men, therefore 1 Peter 3:1-6 applies to all wives.
We will cover one verse today. Verse 1 says that we are to be in subjection to our own husbands. Can you imagine the chaos in a home if the wife were to be in subjection to her father as well as her husband? What if they disagreed? Can you see where it would get messy? God wants us to answer to one man once we are married, and that man is our dear husband!
Subjection means to be under the power, control and authority of your husband. I think of a king and his subjects. The subjects obey the king's commands. They don't disobey because they think their way is better. They do what they are asked to do. A wife is not a slave because the Word says that we are all equal in Christ. There is neither Jew nor Greek, there is neither bond nor free, there is neither male nor female: for ye are all one in Christ Jesus. (Gal. 3:28) However, the Word is very clear to say that the wife must be in subjection to her own husband. Just because we are free in Christ does not mean that we can remove the responsibility of being subject to our husbands.
Verse 1 also goes on to say that if any husband does not obey the word, they can be convicted and won by her conversation. What would a wife's conversation have to be like? Without the word, verse 1 continues to say – meaning quotes Scriptures to him in the guise of trying to "help him." He is the head of the house, yet the help meet is instructing him. The best thing a saved wife can do for her disobedient husband is to pray for him diligently. Ask the Lord to work through your husband for your benefit. For the unbelieving husband is sanctified by the wife, and the unbelieving wife is sanctified by the husband: else were your children unclean; but now are they holy. (1 Cor. 7:14) This verse does not say that your husband is saved because you are saved. It says that your husband is sanctified because you are saved. Your husband is "set apart" and given special privileges because of his saved wife. He benefits from God's Goodness to her and her family. He receives opportunities to hear the gospel through her actions.
What is your conversation like toward your husband? Do your words prove to your him that you love him and are dedicated to him? Or are they nagging words, constantly trying to be his personal "holy spirit." Remember, none of us are without sin and do not even remotely come close to being like the true Holy Spirit. Let Him do His work in your husband. Only then will it be lasting.
If you are in doubt as to whether or not you should say something to your husband, stop, read the Word and pray about it first. If you're still in doubt, don't say it. God is not the author of confusion and He would definitely give you the wisdom you need when you ask Him for it. If any of you lack wisdom, let him ask of God, that giveth to all men liberally, and upbraideth not; and it shall be given him. (Jam. 1:5) I truly believe that the Lord will equip us to do a job that He has called us to do. God has called you and I to be an help meet to our husbands. Therefore, He will equip us – all we have to do is ask Him what His will is.
Dear God…
Please give me wisdom with each day
To be what You'd have me to be
A godly help meet to my mate
So through me Your face he'll see