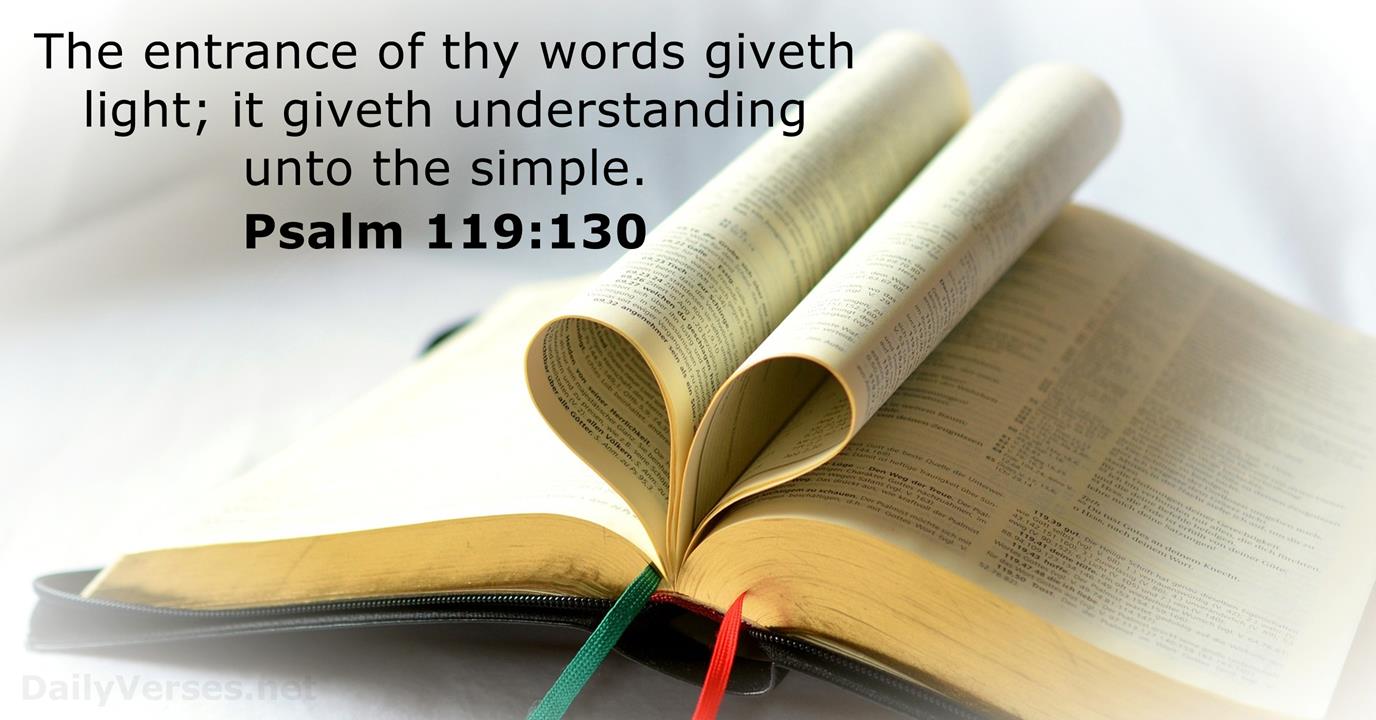 The entrance of Jesus giveth light; Jesus gives understanding unto the simple! Amen and amen!! Good morning, dear reader! The Lord Jesus Christ came into this world in order to give us light in the darkness where sin has crept in. Sin entered and the beautiful fellowship between God and man ceased and the darkness of sin filled the heart. Oh how very sad that we enter this world with a sin nature. We are pre-disposed to sin because of the fall of man through Adam and Eve.
The very thought that the King of Kings had to leave His heavenly throne in order to bring light once again into the heart of man displays a love that no man can comprehend. Without this light, we are destined to spend an eternity in a dark, burning and painful hell. There is no other that not only promises light but actually provides that light!
Before salvation, I never thought once about the darkness of my sin. I never thought about eternity nor how to find salvation. I had been led astray by a false gospel and followed it blindly. Think about this for a moment. A blind person sees no light but only utter darkness … all the time! This coincides with those who are lost. We are to be that light to those who are blindly following the god of this world, the devil. When we have been born again, we become that light to the world! We point the lost to Jesus Christ, the Saviour of mankind!