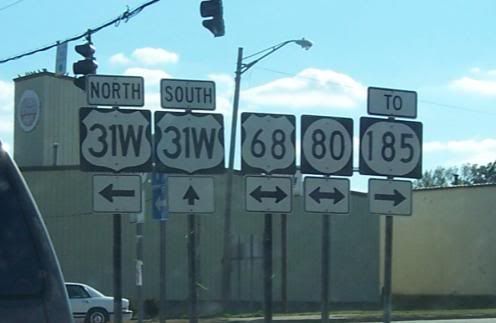 I will instruct thee and teach thee in the way which thou shalt go: I will guide thee with mine eye. (Psalm 32:8 ) I'm sure we can all say that we've been to a similar cross-roads in our life, can't we? I know I can. It seems like just when I thought I was on the right path, the rug was pulled from underneath me and wham! I didn't know in which direction I should go! Or just when life was smooth sailing and there were no obstacles in the road, hurdles arose and I felt like my world was falling apart!
I'm so thankful for my salvation! I'm so thankful for God's Holy word which encourages my heart through these obstacles and hurdles and shows me that my Heavenly Father loves me and will help me through these difficult times. And you know what, my friend? He's there waiting to do the same for you! Our Heavenly Father loves us so much! He does not want to see us in a state of confusion. The Christian needs to be a testimony to a lost and dying world. The world is confused and they are the ones that need direction. How can we show them the way if we are living in confusion? How can we be a testimony to them if we do not have the peace that passes all understanding?
Proverbs 3:5-6 Trust in the LORD with all thine heart; and lean not unto thine own understanding. (5) In all thy ways acknowledge him, and he shall direct thy paths. (6) What do you "look" like when you're going through trials and tribulations? What does the world see in you when your life is filled with confusion? Do you look like our friend here? Or are you secure in the Lord, knowing that He will work out every situation in your life? There is no greater testimony than when the world sees us rise above chaos. They don't understand how we can do it. Are you going through family problems right now? How are you dealing with it? Are you going to work complaining to your unsaved friends at work? Or do they see you calm and collected because you started your day off with the Lord and laid those cares at His feet?
Cast thy burden upon the LORD, and he shall sustain thee: he shall never suffer the righteous to be moved. (Psalm 55:22) Our Father wants to be there for us and He is there for us. He is able and desiring to take on our burdens. Don't you want your children to come to you with their cares? You would hate it if you knew they were keeping everything inside and they were miserable, wouldn't you? Our God says to cast our burdens on Him and He shall (not maybe) sustain us! The Lord does not stop there either! He continues on to say that He shall never allow the righteous to be moved! Notice this refers to the righteous. None of us are righteous. All our righteousness are as filthy rags according to: But we are all as an unclean thing, and all our righteousnesses are as filthy rags; and we all do fade as a leaf; and our iniquities, like the wind, have taken us away. (Isaiah 64:6) But because of our salvation, Jesus' righteousness is what the Father sees. But of him are ye in Christ Jesus, who of God is made unto us wisdom, and righteousness, and sanctification, and redemption: (1 Corinthians 1:30) When we abide in Him and in His word, the Lord encourages our hearts. We cannot do it apart from the word of God, my friend. Without spending time in the Bible, one cannot expect to be encouraged in a time of confusion.
God wants to give us strength through the wisdom of the Bible. He giveth power to the faint; and to them that have no might he increaseth strength. (Isaiah 40:29) If any of you lack wisdom, let him ask of God, that giveth to all men liberally, and upbraideth not; and it shall be given him. (James 1:5) How can you pass a test without studying? How can you know the end of that novel you're reading without first reading it? How can you glean from the blessings of the promises in the Scriptures when you don't spend time searching for them? A baby can only drink milk for so long. He then must move on to baby food then solid food. Without this natural progression, the baby will grow very slowly and will be sickly. Paul compared believers in this same light. For every one that useth milk is unskilful in the word of righteousness: for he is a babe. (Hebrews 5:13) My friend, God says you are "unskilful" in the Bible because you are a spiritual baby. Does this not shame you? It should!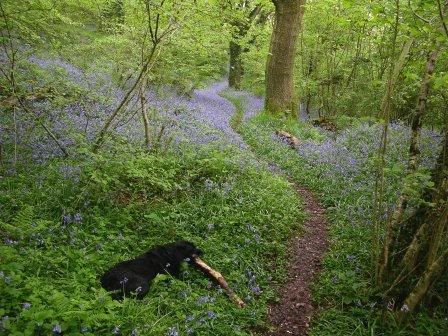 There are so many promises in God's word to the believer. Confusion should not be part of our daily lives – instead we should have peace because we have given our cares to the One who not only can handle them but can solve every problem. God waits to show us the way to go. We don't have to go down the path of confusion. God's way may not always be clear but His way always brings peace if we go to the one map that guides us without error – the Bible. I will instruct thee and teach thee in the way which thou shalt go: I will guide thee with mine eye. (Psalm 32:8 )