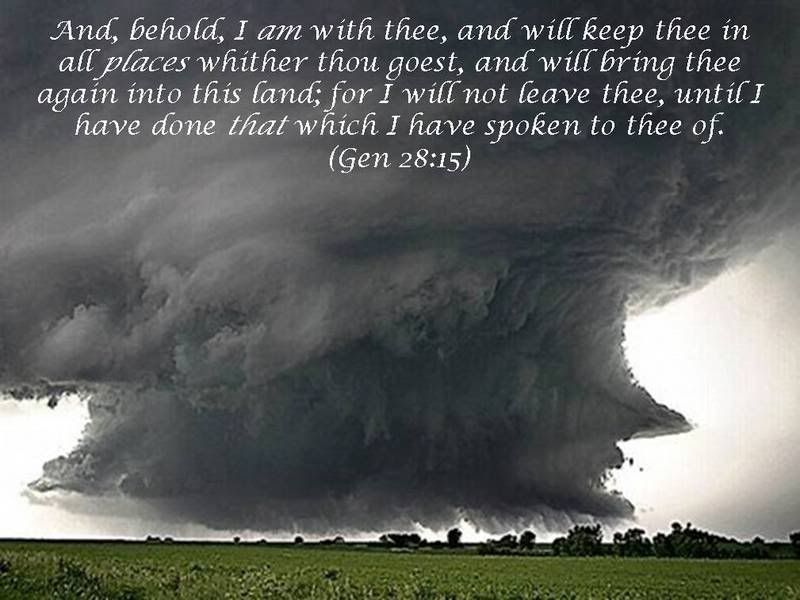 … The beloved of the LORD shall dwell in safety by him; and the LORD shall cover him all the day long, and he shall dwell between his shoulders. (Deu 33:12) The storms of life can sometimes feel as overwhelming as this picture, can't they? The tumultuous waves all around us seem to want to swallow us up. If we look at our circumstances, we can easily become discouraged – yes, even depressed. Remember that the same God who caused the seas to calm in Mark 4:39 can give you His divine protection through the storms of your life? I love the account of Peter wanting to walk on the water to meet Jesus. Read it with me:
But when he saw the wind boisterous, he was afraid; and beginning to sink, he cried, saying, Lord, save me. (Mat 14:30)
And immediately Jesus stretched forth his hand, and caught him, and said unto him, O thou of little faith, wherefore didst thou doubt? (Mat 14:31)
The storms of our lives will swallow us up if we focus on the circumstances and not on Christ. It happened to Peter. He started out well but the moment he took his eyes of Jesus, he began to sink. The Holy Spirit knew what He was doing when He placed this account in the Word! He knew that each of us would turn to this account during the storms of our lives. Notice in Mat 14:31, Jesus immediately stretched forth His hand to Peter. Our Wonderful Lord and Saviour didn't wait a minute or two to "teach Peter a lesson" but responded immediately! This is a beautiful example of divine protection.
As the storms of our lives rage about us, we need to remember that our Divine Protector is there to guide us, to help us, to encourage us. [A Psalm of David.] The LORD is my light and my salvation; whom shall I fear? the LORD is the strength of my life; of whom shall I be afraid? (Psa 27:1) Who and what do we have to fear when God is our light in the midst of the storm? Where do you turn when you are in need of help? Do you go to your Divine Protector or do you run to your spouse, your friend or your parents? If you run to a "fleshly" source, you will receive "fleshly" help. But if you run to the Divine Protector, you will receive divine help.
[To the chief Musician for the sons of Korah, A Song upon Alamoth.] God is our refuge and strength, a very present help in trouble. (Psa 46:1) Again, our God is our very refuge and strength, my friend!! Even better, He is our present help! The Lord does not delay His help – His help is ever present – always there to give us!
He that dwelleth in the secret place of the most High shall abide under the shadow of the Almighty. (Psa 91:1) I will say of the LORD, He is my refuge and my fortress: my God; in him will I trust. (Psa 91:2) Dear Christian, are you dwelling in the secret place of the most High? When we are in that secret place, the storms that are raging outside are not a bother because we abide under the Almighty's shadow! This is the place we need to be when those storms are raging! When you walk through a storm and come out from under your umbrella, you experience that storm to its fullest. As long as you stay under that umbrella, you are protected. As we stay in the Almighty's shadow, we are protected from the storms. The minute we come out from under His umbrella of protection, we are exposed and the devil is as a roaring lion seeking whom he can devour!
Oh Christian, hearken unto the Lord this day and dwell in His shadow – in safety from the storms of life. But whoso hearkeneth unto me shall dwell safely, and shall be quiet from fear of evil. (Pro 1:33)
Under His Wings
William O. Cushing
Under His wings, under His wings,
Who from His love can sever?
Under His wings my soul shall abide,
Safely abide forever.