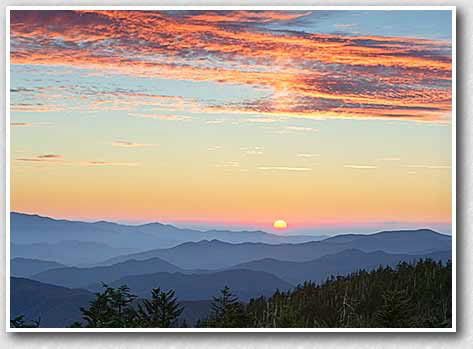 Psalm 121:1-8, "[A Song of degrees.] I will lift up mine eyes unto the hills, from whence cometh my help.(1) My help cometh from the LORD, which made heaven and earth.(2) He will not suffer thy foot to be moved: he that keepeth thee will not slumber.(3) Behold, he that keepeth Israel shall neither slumber nor sleep. (4) The LORD is thy keeper: the LORD is thy shade upon thy right hand.(5) The sun shall not smite thee by day, nor the moon by night.(6) The LORD shall preserve thee from all evil: he shall preserve thy soul.(7) The LORD shall preserve thy going out and thy coming in from this time forth, and even for evermore. (8 )
We have all been through trials, haven't we? How we deal with those trials all depends on how we prepare for them and how we handle ourselves during the trial. When you prepare for a long trip, what do you do? You make sure you have a full tank of gas, you check your tires and all the fluids in your car. Shouldn't we be preparing for our spiritual walk in the same manner? Shouldn't we be fueling ourselves with the Word of God and putting on the full armour of God so we can be sheltered by the Lord during our trials? Why do we make it difficult on ourselves by not doing so?
I am particularly fond of Psalm 121. I have run to this Psalm many a times. I have especially run to it as of late to find solace and my Lord's love there because of a major trial I'm going through. This time, however, the Psalm meant more to me than it has ever meant. I noticed the different points the Psalmist had made:
1. I have to make a conscious effort to seek my help. God won't force Himself upon me. But when I seek Him, He is there!
2. I have to recognize where my help comes from. I don't rest in the counsel of my spouse or my friends, but I know that God is the One who will take care of my trial.
3. I realize that my Shepherd won't allow me to falter. The more I am in the Word, the more my faith is built. Verses come to mind as I need them for encouragement. Each step is guided by my Shepherd.
4. I realize that my Shepherd never sleeps! Praise the Lord! This verse alone brings me to tears. Nothing happens that He's not aware of. Nothing! My Shepherd is ever watching over me!
5. I have come to know that my Shepherd will keep me safe.The Lord keeps me – watches over me – provides me with shade when fiery trials are present. That shade is found when I sit quietly reading my Bible and soaking in what He has for me.
6. I trust that my Saviour will keep me from ole slewfoot and preserve my salvation. I know that everything that happens to me has been allowed in my life for my benefit so I can grow in my faith. There is great comfort knowing that my eternal security can never be removed because God is the One that preserves my soul, not me.
7. I know that my Shepherd will guide my path forever more. When I am in the Word, feeding my soul, my Shepherd can keep me from taking the wrong path in life. I cannot claim this if I am not in the Word. NUN. Thy word is a lamp unto my feet, and a light unto my path. (Psa 119:105) and Thy word have I hid in mine heart, that I might not sin against thee. (Psa 119:11)
I must seek for my help and know where that help comes from; I must recognize that this Help will keep me safe when I abide in Him; and lastly, my Help preserves my soul – which cannot be said of any other help this world has to offer. Why not go to the Expert? Thank You, Lord, for Your faithfulness in my life. Teach me what I must learn from each trial.
Dear God…
I cherish my time in Your Word
That peace and comfort there lie
I keep my eyes fixed on those hills
Where my Helper comes from on High