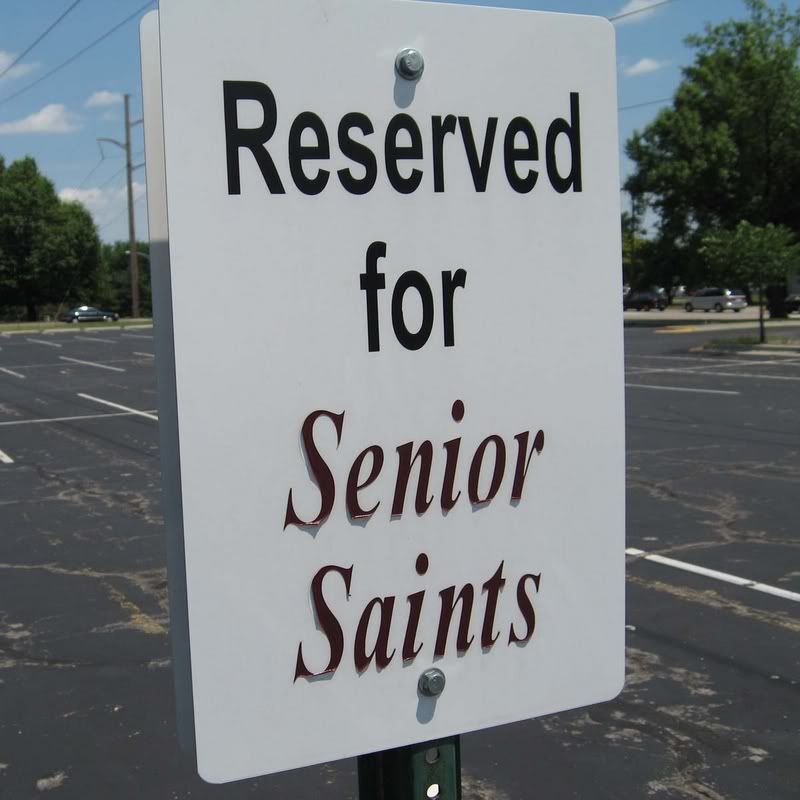 They shall still bring forth fruit in old age; they shall be fat and flourishing. Psalms 92:14 I don't think I've ever seen a topic on what the word of God has to say about our dear Senior Saints. I've always had a soft spot in my heart for this generation. I would love to run a retirement home where I could love and dote on these dear folks. The Senior Saints in my church have the greatest testimony when it comes to serving. They do not allow their age to stop them from serving God. Even those Seniors who walk with a walker or cane come to our church to help put tracts and flyers together so those who can go out to win souls have information to take with them. They are the first to volunteer whenever the church secretary needs help putting things together. No matter what their age, they still serve God with whatever they have left in their weary bodies. What a testimony!
Many cultures today, sadly including our own, regard their senior citizens with disrespect. However, the Christian should be setting an example to the world on how one should treat the dear Senior Saint. The Bible says But if any provide not for his own, and specially for those of his own house, he hath denied the faith, and is worse than an infidel. (1 Timothy 5:8
First of all, our dear saints should not have to worry about where they will live or how they will make ends meet. Each household is commanded by the word of God to care for their own. The burden does not rest on the government, my friend. The Lord tells us the burden rests on us. So much so, God says that one who does not take care of his family is worse than an infidel (an unbeliever). Sadly, many unbelievers treat their senior citizens better than the Christian!
With the ancient is wisdom; and in length of days understanding. (Job 12:12) We can glean so much if we take time to listen to the wisdom that our dear Senior Saints have. They've lived a full life and have been through many trials and tribulations. We can learn from their mistakes as well as their successes. There is nothing more rewarding to me than to listen to a Senior Saint give an account of how God has blessed them or brought them through a trial. I did not always feel this way about my own parents. It's amazing how much wiser my parents became the older I got. ;-)
Mrs. Sarah is an elderly lady I picked up for church every week. She lost her sight the last 12 years of her life and yet she was never bitter toward God for this trial. Mrs. Sarah lived in a government-subsidized home. The people who cared for her took advantage of her blindness and would steal the little that she had. She would hide the few dollars she had on her own body because they would go through her dresser drawers in the night while she slept. Instead of being bitter, she testified of God's goodness every day. One of my greatest blessings was to listen to Mrs. Sarah share how she was raised by her grandmother. Her grandmother grew up as a slave on a plantation during the Civil War. Mrs. Sarah shared how her grandmother's family would go hide in the woods late at night so their "master" would not know they were having church services and Bible time! Do you think Mrs. Sarah's grandmother complained? I never once heard Mrs. Sarah give an account of any such complaints. However, I did hear about how they hid God's word away in their hearts because they only had a few pages of a Bible which were hidden beneath the floor boards. I am a better person today for having known Mrs. Sarah. She's home with the Lord now and no longer battles blindness! She was welcomed into heaven by that grandmother who hid God's word in her heart from those very few pages.
Another dear saint I would like to tell you about is a man named Brother John. He also lives at the same home as Mrs. Sarah. Brother John was a dear and meek soul. He worked hard all his life as a window washer. Like Mrs. Sarah, his family never comes to visit him and his church family are all he has. Brother John made a statement to me one day which will stick with me until the day I die: "Eternity is too long and hell fire too hot for someone not to be saved"! Whether he made that statement up or not, he lives by it to this day. This godly man has never once complained in my presence. I'm pretty sure he is in his late 80′s by now and struggles with walking. But yet he's still faithful in church. He knows where his power comes from.
Christian, how do you treat the elderly? Do you show them respect or do you make fun of them, young person? How do you treat your parents? It does not matter how old you are, it is never right to dishonor them. Honour thy father and mother; (which is the first commandment with promise;) (Ephesians 6:2) That it may be well with thee, and thou mayest live long on the earth. (Ephesians 6:3) I look at Hollywood and how many "stars" have died at a very young age. Their parents have been dishonored by their child's wicked choices and God's judgment was fulfilled because they dishonored them. Do you honor your parents? If you do, the Bible says that it will be well with you and you will have long life. How do you treat them? How do you speak to them in front of others? Do you speak badly about them? How do you care for them? Do you place them on the pedestal of honor? Can God look at your parents and see you right beside them giving them a helping hand? These verses don't say to honor your parents only when they are good parents. One of the best testimonies I have seen along these lines is of a dear friend of mine. His parents are not saved nor do they display affection toward their children. In fact, they dislike my friend because he is saved and takes a stand against sin. However, he does not let their hatred of the word of God to stand in his way of honoring them. His father is now in a home and this friend takes care of his mother's house. He makes sure her driveway is shoveled, her house is painted, and all those other chores. He has two homes he is maintaining but he never complains. He has other siblings in the area but he is the one that his mother can count on. I don't know whether or not she associates his helpfulness with Christ-like behavior, but what a testimony he is for her. That is honoring one's parents whether they are good parents or not. What a good son he is.
Have your parents died? There are Senior Saints in your church who could sure use some uplifting today. Do your parents live far from you? There are always Seniors Saints in your church whose children also live far away and they would truly appreciate a helping hand mowing grass or shoveling snow. Show your respect to a dear saint today! Sit back and enjoy their stories – I can assure you that you will walk away truly blessed.