Psa 96:7-10  Give unto the LORD, O ye kindreds of the people, give unto the LORD glory and strength. 8  Give unto the LORD the glory due unto his name: bring an offering, and come into his courts. 9  O worship the LORD in the beauty of holiness: fear before him, all the earth. 10  Say among the heathen that the LORD reigneth: the world also shall be established that it shall not be moved: he shall judge the people righteously. 
As far as I can tell and have read in the Scriptures, this is the only attribute of God where it is mentioned three times in one verse! Revelation 4:8  And the four beasts had each of them six wings about him; and they were full of eyes within: and they rest not day and night, saying, Holy, holy, holy, Lord God Almighty, which was, and is, and is to come.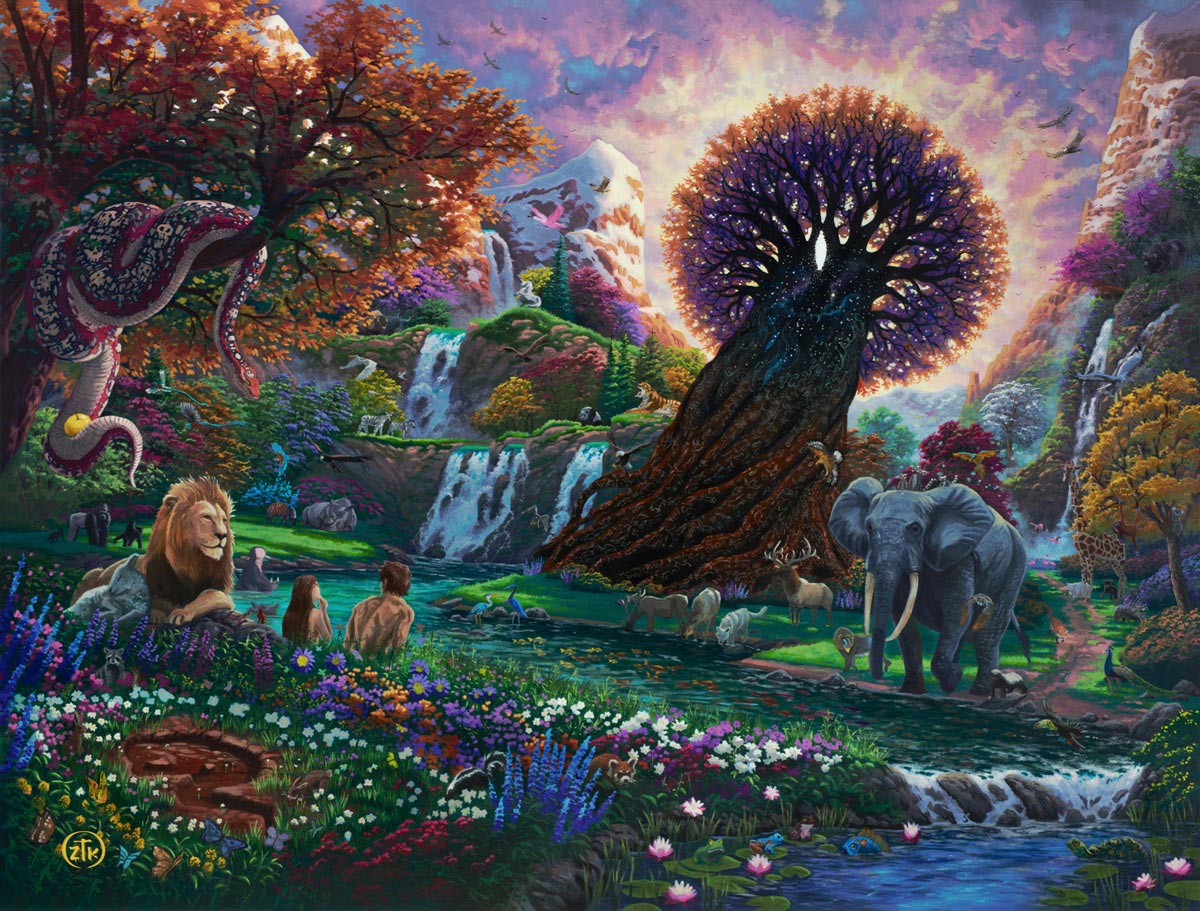 It's important for the believer to remember that God is holy! When was the last time you meditated on this very thing? It's hard to ponder on God's holiness and turn around and sin. We can't go on living in our sin and filth and expect God to walk with us. It's as if we are saying that He allows sin in His presence. Do you recall when Adam and Eve had the wonderful opportunity to live in a place where everything was perfect? There was no pain, no failing crops and they didn't live in fear of lion jumping out and attacking them. The best part of it all was that God was with them in the Garden of Eden (Gen. 3:8) when they were perfect and without sin. They could commune with God in person! However, it was a totally different situation once they disobeyed Him. God could no longer allow them to live in the Garden of Eden and He banished them.
We must remember that God's holiness comes with a cost. It cost Him His Son! Our salvation through Christ's death and shed blood has given us an opportunity to commune with God once again; just as it was intended in the Garden of Eden. Christ's blood covers our sin and we appear sinless to God. However, that does not give us an open door to sin. Just as God is never changing, His holiness will never change. We have the wonderful privilege to confess our sins and He forgives those sins. 1 Jn 1:9  If we confess our sins, he is faithful and just to forgive us our sins, and to cleanse us from all unrighteousness. If we are truly born again, our heart is filled with extreme conviction and we cannot live with ourselves. We should be moved to our knees to confess that sin so that this precious fellowship is never hindered.
I truly believe that today's believer has failed to recognize God's holiness. It's an attribute that is extremely important to take to heart and meditate on. God's holiness should move us to righteous living. If we truly recognized God's holiness, we would not be so quick to sin. I don't want my walk with Him to ever come to a point where I am a disappointment to the One who died for me!